I have ridden all over the world, but I still believe that the United Kingdom is home to some of the most beautiful routes that the world has to offer - you just have to know where they are. Below I am going to mention some great riding routes and I really recommend that you try them out if you are looking for a fantastic road trip. You do not need a flash bike or a lot of money, you simply need two wheels and some spare time. Maybe I will see you out there!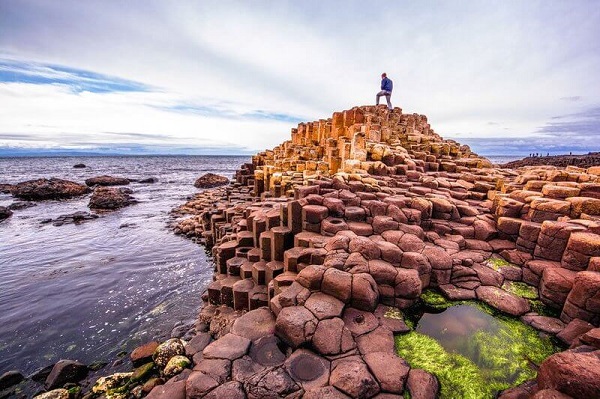 Northern Ireland's Antrim Coast
The North West 200 race take place here every May, and it is no wonder as this 60-mile stretch of road really is a biker's paradise. You will ride along the Northern Irish coastline and get a great mixture of long straight, sweeping bends, and smooth hills. If you keep riding west, then you will eventually come across the Giant's Causeway - 40,000 columns of volcanic rock that has recently been declared a UNESCO World Heritage Site. Make sure to pack your camera with you as there is a lot of beautiful scenery that you are going to be wanting to take pictures of.
Scotland's North Coast 500
This is a 500-mile road trip around Scotland's beautiful north coast. You will ride through John O'Groats, Loch Ness, and Smoo Caves, to name but a few of the stunning locations that you will get to see. You will pass by castles, beaches, and mountains, while enjoying very smooth roads that seem like they have been built with motorcyclists in mind. Riding the whole route on your motorbike should take around six day - this includes rest stops and overnight stays. Listening to some classic Scottish music is optional, but highly recommended. If I were to suggest some music to you, then I would recommend The Proclaimers.
England's Hardknott Pass, Lake District
This Roman road just so happens to be one of the steepest roads in the United Kingdom - the other one being Rosedale Chimney Bank that can be found in North Yorkshire. This is a route for more experienced bikers as it will set you a challenge no matter how many years you have been riding for. At the highest point of this road, you will get an amazing view of the Irish Sea and the Isle of Man. When you need a break from the road, there are plenty of restaurants and pubs around that you can relax in.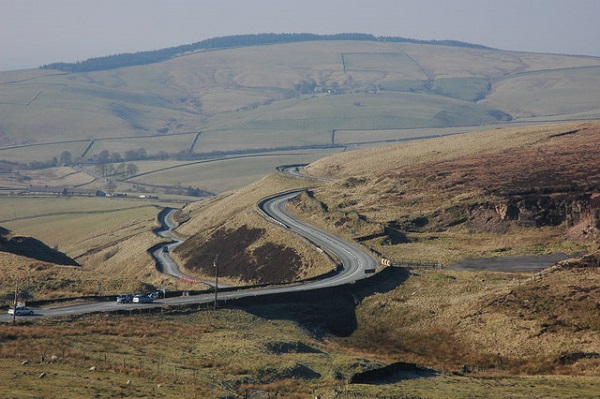 England's Cat and Fiddle Climb, Macclesfield to Buxton
This is a famous road that is known as one of the most hazardous roads in Britain. Rolling countryside and sharp corners make this road very popular with all types of road users, so you need to keep an eye out for cyclists as well as sheep crossing the road. This is one of the best biking roads in England, but there are plenty of speed cameras, so keep an eye on the speed that you are going.
Wales' Brecon Beacons
South Wales has some of the most spectacular scenery in the United Kingdom, which is why riding around the Brecon Beacons is such a treat for most riders. There are mountains, lakes, and rolling hills, which help to make this a complete biker's paradise. Furthermore, the roads that you will be riding on are some of the best in the whole of Britain.